See on Scoop.it – Daily Content Highlights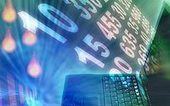 Google To Build AI Into Search – 01/14/2013
Google's Director of Engineering Ray Kurzweil, hired in December, wants to build a search engine that integrates artificial intelligence (AI). He envisions a world where search queries get answered without being asked.
Kurzweil, an AI expert, believes in hierarchical ideas. In his recent book, "How To Create A Mind," he explains how it works. The hurdle is hierarchical language, and how the brain processes language in a hierarchical way, depending on the stimuli during key stages of development, reports the SingularityHub.
Google's quest to organize the world's information, based on semantic content, isn't intended to remain a page of words. Computers, for the most part, have not been able to differentiate between words and meaning, Kurzweil said in an interview. A more intelligent version of natural language processing will give computers the ability to understand the context on the page.
Read more: http://www.mediapost.com/publications/article/190900/google-to-build-ai-into-search.html?edition=55373#ixzz2HxVEewLT
See on www.mediapost.com