See on Scoop.it – Daily Content Highlights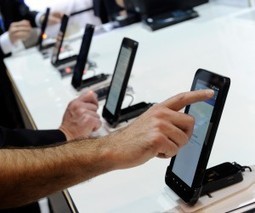 The biggest year for tablets so far was undoubtedly 2012. Amazon and Google stepped up their games, Apple responded accordingly, Samsung flexed its muscles, and even Microsoft showed …
The biggest year for tablets so far was undoubtedly 2012. Amazon and Google stepped up their games, Apple responded accordingly, Samsung flexed its muscles, and even Microsoft showed up to the party. Here's our take on what happened this year and what it all means.
Before we dive in though, it's important to acknowledge that there are of course other companies that make and market tablets. The tablet space is still growing very rapidly, but it's already massive enough for these firms to be able to sell their offerings. Without help from the big guys, however, it is becoming increasingly harder for them to compete. Each of the five has put in a huge amount of resources to ensure they get their cut.
As such, tablet buyers will almost definitely end up supporting the Apple iOS ecosystem, some form of the Android ecosystem (Google's, Samsung's, or Amazon's variations), or Microsoft's Windows 8 ecosystem. In fact, 2012 showed us that many people will end up with more than just one tablet for themselves, and thus likely multiple in their household.
Without further ado, let's take a look at the bigger picture of what each company did, and tried to do, this year.
See on thenextweb.com