See on Scoop.it – Daily Content Highlights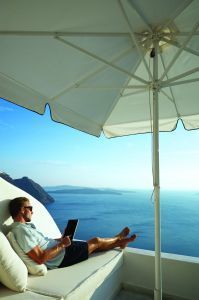 Here's your strategy landmine for the day: The web browser is dying off.
It may be difficult to fathom, but in a few years, no program we use on our tablets, phones or computers will resemble the web browsers we're using today. Digital services, social platforms and most importantly, digital content are all steadily migrating away from the web browser and into the world of apps. This means that your content must be ready for its migration into the most popular content-consumption apps of the day—Zite, Currents, Pulse and Flipboard. Today we'll explore what that means for you, the content publisher, and how you can make sure you're ready for the transition.
The Reasons for the Migration to Mobile
"Mobile" may not be the best term to use when we're talking about tablets, phones and e-readers. No longer are these devices used as a degraded desktop-replacement while on the road or away from the office. These devices are becoming so stunning and powerful that, in some cases, these so-called "lean-back devices" are doing a far better job than a desktop computer. And therefore, they're not so much "mobile devices" anymore, but rather the default devices for content consumption. But, since "mobile" is the term we're still using at the moment, I'll go with it.
Now, despite the fact that I'm a web developer at my core and that I have a geeky love-affair with my desk, iMac, jQuery and WordPress—the classic "lean-forward" environment—I can see that this migration away from the desktop and web browser is happening for good reasons:
See on www.bookbusinessmag.com